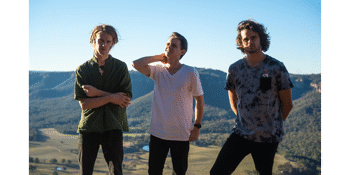 The Swamp Stompers
The Stag & Hunter Hotel (Mayfield, NSW)
Friday, 30 October 2020 7:00 pm
The Swamp Stompers play funky rock and blues with heavy grooves. Emerging from the dirty backwaters of NSW, the band sounds like the musical lovechild of John Butler Trio and Led Zeppelin, with catchy guitar riffs and didgeridoo soundscapes.

The powerhouse trio have stomped their mark on prominent Australian music festivals including Caloundra Music Festival (QLD), Blues at Bridgetown (WA) and Queenscliff Music Festival (VIC), with incredibly high-energy live performances leaving punters and peers in complete awe. The band are set to undertake their first European tour in 2021, off the back of numerous positive international reviews of their latest EP 'Shadows on the Wall'.

The Swamp Stompers are breaking up after 8 years together, so don't miss them at The Stag & Hunter Hotel on Friday 30th October 2020 on their Australian farewell tour.