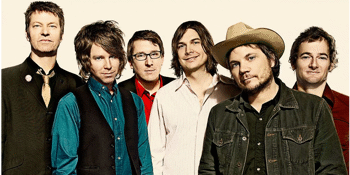 Wilco World
Friday, 21 June 2019 8:00 PM
Trevor Bryan Cotton returns to Perth for the first time in three years to present a chronological tour of the Wilco catalogue, in celebration of their 25th anniversary.

He's joined by dear old friends and master musicians Andrew James Bartlett (The Disappointed, Jackson Roses), Jake Chaloner (Jacob Diamond, The Brow), Jozef Grech (The Infidels, Project Mayhem), Matt Geary (Team Jedi, Some Like It Yacht) and the ubiquitous Russell Loasby. With any luck there'll be more guests to join them on the big Badlands stage.

The band will cover all the territory from gentle county ballads, through indie rock, to bold Krauty noise adventures. Wilco fans are a passionate bunch, so expect rabid singalongs and a bevy of smiling faces. And with this being Trev's only visit since relocating to Melbourne, the crowd will be pumping.

The show will be recorded and available exclusively with a presale purchase.