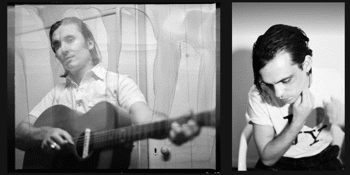 CCXO
RUBEN NEESON & AUGUST AUZINS LIVE AT THE MIDNIGHT SPECIAL 9.30PM
The Midnight Special (Newtown, NSW)
Thursday, 13 May 2021 9:30 PM
Since the disintegration of their beloved teenage band Hunch, Ruben & Hunter have moved on to write in their own stylings with their own intentions. Neither one there to hold the other back. Whether or not that's been a good thing is hard to say. Though Ruben and Hunter now play in their own established bands, touring the country and selling out shows, they've both felt something was missing from their lives. Words haven't been exchanged in the past few years, only nods of acknowledgement when crossing paths. Hostility or heartbreak, only they truly know. CCXO has somehow brought them together again to rekindle this old flame. Ruben and Hunter will be playing joint sets at Enmore's favourite dive The Midnight Special on May 13. Two intimate shows, limited tickets.
BOOKING IS ESSENTIAL
Tickets for 6.30pm Show
Tickets for 9.30pm Show
TICKETING INFO
- Show will be seated and limited to 26 tickets per session to allow for social distancing.
- Doors open at 5pm for the 6.30pm session and 9pm for the 9.30pm session.
- Tickets will need to be pre-purchased and seating arrangements enforced by the venue to comply with NSW Covid 19 safety requirements. All ticket holders must sign-in using the NSW QR code and entry cannot be allowed if you do not sign in. We'll endeavor to seat you with friends if you've bought tickets separately, however please understand this may not be possible.
- Please do not attend if you are feeling unwell