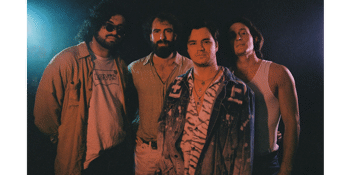 Four Tone Artists and Lemon Tree Music
Death By Denim (Album Launch)
Ghost Care and Sascha Seaborne
Rosemount Hotel (North Perth, WA)
Friday, 11 June 2021 8:00 pm
After multiple sold out tours in WA this year, Death by Denim are excited to finally announce that they're taking the show on the road in support of their debut album 'Sleepless and Sunkissed'. The borders are open, the album is out, let's get on it!
Happening in May and June 2021, these will be the first national shows the band has played in over a year. Tickets are on sale now.
Presented by Four Tone Artists and Lemon Tree Music.