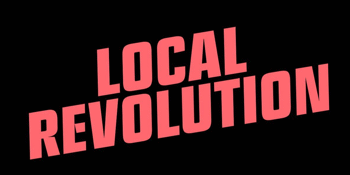 Local Revolution
Lenin Marrón + Lazaro Numa (Cuba) + Kahl Wallis
The Wheatsheaf Hotel (Thebarton, SA)
Saturday, 28 September 2019 8:00 pm
A great night of music folks - Local Revolution (8 Piece) with special intimate performances by Lenin Marrón, Lazaro Numa & Kahl Wallis to start the night off.
Local Revolution are a powerful & inspiring Funk Soul Pop force that brings together the rich talent & creativity of Chilean born singer-songwriter guitarist - Lenin Marrón and the Jazz experience of his powerhouse band.
Charismatic frontman Lenin Marrón reaches deep into the hearts of his audiences, delivering infectious & dynamic live shows inspired by the great James Brown. Backed by respected and award wining musicians - including Wade Nixon, David Goodwin (Eraser Description), Neil Palmer (Dyssidia) & world class Cuban trumpeter Lazaro Numa (Buena Vista Social Club, Havana Meets Kingston, Afro Cuban All Stars) - this high energy live act has toured extensively across Australia at major festivals and venues, and has landed major support slots for international artists including Maxi Priest (UK), Common Kings (US), Bombino, and Alexi Rossi. They headlined Adelaide's NYE at Elder Park to a crowd of 40 000+ and Lenin opened for Santana & The Doobie Brothers at Botanic Park, 2016.
The independent single Concrete Jungle (2018), emanates the unique afro funk sound they are known and loved for - and has now been followed up with a new and greater vision in their second independent single release In My Shoes (July 2019) - with its first ever official performance at Scouted 2019 - South Australia's showcase festival for 12 best emerging artists.
With Local Revolution it's a non-stop party around the world, mixed with love, peaceful vibes and always a positive message for humanity.
'Pitch-perfect, dreamy melodies backed by an army of musicians, would soar on a festival stage.' Daniel Cribb - TheMusic.com
'Beautiful Sound, Beautiful Voice' Peter Goers - ABC Radio
Lead singer and songwriter for indie/alternative band The Medics, environmental and social activist, storyteller, and now solo performer, Kahl Wallis is a young Aboriginal man on a mission. In late 2014 Kahl decided to strip back into raw acoustic mode to explore his songwriting and cultural roots further. He was soon invited to tour with Blue King Brown, opening for them as a solo artist at their shows across the country. He's also toured nationally with Nahko and Medicine for the People. With his solo project only just beginning to gather speed, Kahl was extremely honoured to receive the Dreaming Award at the 2015 National Indigenous Arts Awards. Kahl identifies with his grandfathers country, the Wuthathi Nation from the white sands of Shelburne Bay in Cape York Peninsula.
Children of the Revolution (Live Solo)
https://m.youtube.com/watch?v=yfedo48nqxs
"Kahl's music comes from a pure source, it's a great joy to listen to him deliver with such authenticity and power. He is a special artist and one to watch out for!" - Carlo Santone, Blue King Brown.
Come and enjoy this special night of music at The Wheaty.