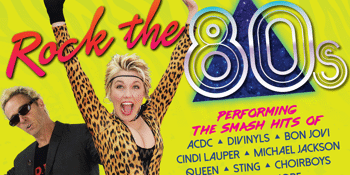 Melinda Schneider and Mark Gable: Rock the 80's: Dance for our local RFS
with Hijinx
Berridale Community Hall (Berridale, NSW)
Friday, 24 April 2020 6:00 PM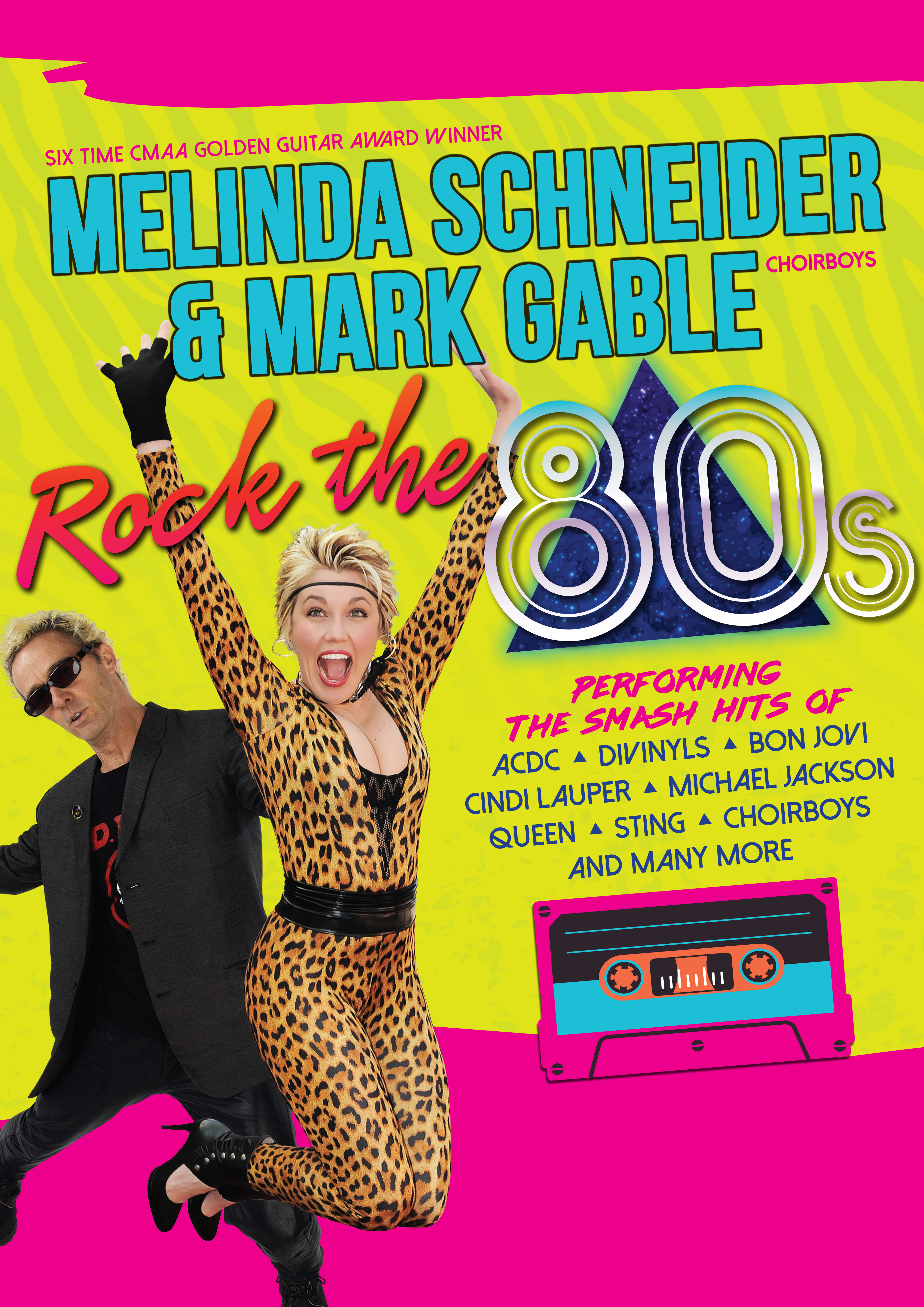 Get ready for an explosion of powerful guitar riffs and soaring vocals in this salute to the greatest rock songs of all time featuring six-time Golden Guitar Award Winner Melinda Schneider and Choirboys frontman Mark Gable and backed by an all-star band of Australian Rock n Roll Royalty including Steve Fernley (Ian Moss/Dragon), Chris Alford (Chantoozies), Ian Lees (Moving Pictures) and Rod Motbey (Wendy Matthews).
Hear all the smash hits from the 80s, an era when you went to the pub or open-air concert on a weekend and were spoiled for choice to hear bands like, ACDC, The Angels, Moving Pictures, Rose Tattoo, Divinyls as well as iconic songs by Bon Jovi, Cindi Lauper, Michael Jackson, Queen, Sting, Choirboys and many more!
Melinda Schneider & Mark Gable Rock the 80s is the brainchild of Melinda and was born from an idea after Melinda was asked to perform two songs at the 'Rock for Doc' benefit concert at Sydney's Enmore Theatre in 2013.
Bob Spencer from the Angels recalls, 'Melinda blew me away the moment she sang the first line of 'Dogs Are Talking' at The Angels' rehearsal for 'Rock for Doc'. I knew she could sing, having heard her country material, but I had no idea she could deliver rock like that! I was gob smacked (not words I use often!). I think my first one-on-one words to her outside the rehearsal room were 'But you're a ROCK chick!'
'Being best known as a country singer/songwriter, I wasn't sure what the crowd reaction was going to be when I started belting out 'No Secrets' to the hundreds of sweaty bodies at the Enmore that night, but I was humbled by the reaction from the crowd. It was an honour to have been asked to perform on such an important show for Doc and Australian Rock' said Melinda.
The Melinda Schneider & Mark Gable Rock the 80s concept was embedded in 2014 on the popular Rock and Roll cruise, 'Rock The Boat', where Melinda's performance, again with the 'Rock for Doc' boys was show stopping and the audience responded with overwhelming enthusiasm.
Mark Gable needs no introduction – forming and fronting the multi-platinum selling CHOIRBOYS who are an essential part of our Australian culture having penned one of Australia's unofficial anthems 'Run To Paradise'. With other great Aussie rock hits such as 'Boys Will Be Boys', 'Struggle Town' and 'Never Gonna Die', CHOIRBOYS epitomise the essence of the Australian pub-culture are viewed by many as the quintessential Australian rock band.
This is a very rare opportunity for audiences to see Mark and Melinda together on stage – Melinda said 'Mark is such an amazing performer. We rarely perform together, I guess our genres are so different and we are always focused on our own projects and tours, but this time, we thought, why not, we've been living in unwedded bliss together for ten years, let's bring some of that fun and happiness to the stage.'
Melinda Schneider and Mark Gable – on stage performing the hits that shaped the 80's rock n roll era. This will undoubtedly be one hell of a fun night out and one rock show you do not want to miss.