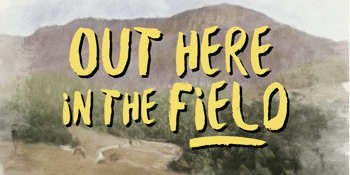 Nice Try Events presents
Out Here In The Field
Feat: The Teskey Brothers | Middle Kids | Angie McMahon & more
Cascade Brewery (South Hobart , TAS)
Saturday, 19 March 2022 1:00 pm
Launching in Hobart on 19 March 2022, the inaugural Out Here In the Field Festival (OHITF), is destined to offer a truly tailored experience. Trust us. This is exactly what you
'
ve been waiting for.
OHITF is no ordinary festival. This is about providing a mutually exclusive, one-of-a-kind experience to both festival-goers and artists alike.
First Artist Announcement
The Teskey Brothers | Middle Kids |
Angie McMahon
| Andy Golledge | Emma Donovan & The Putbacks |
Plus more to be announced
OHITF is a feast for all senses. A curated dining experience with globally inspired tastes backed and built by fresh local produce. Drink your fill with local craft beer on tap, wine by local producers, and seasonal cocktails on the country club-themed tennis court (yep, you read that right).
VIP Ticket Includes: Own area in front of stage, Separate bathrooms, Exclusive VIP bar & complimentary wine tumbler
Tickets are very limited.
This is an 18+ event. This is a smoke free event. Designated areas for smoking apply.