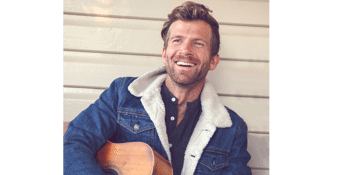 Owen Campbell
Longley International Hotel (Longley, TAS)
Sunday, 18 April 2021 2:00 PM
After 3 best-selling studio albums, 2 EP's and over 12 years of national and international touring, Owen Campbell has cemented himself as one of Australia's premier blues/rock exports. He has performed in many corners of the world from the USA, Ireland, Germany, Austria, Switzerland, France, Spain, Holland, Japan, Hong Kong, India and even performed at the highest blues festival in the world, The Himalayan Blues Festival in Kathmandu, Nepal.
Every album upon release has hit the Top 10 on iTunes Blues Charts in over 10 countries. One of which "Sunshine Road" reached Number 1 on the overall charts (Australia), knocking Adele of the top spot in 2014.
Originally hailing from Canberra Australia, Owen began playing at the age of 9 years old, guided by a diverse range of influences and a strong musical family. By the age of 17 he was performing in clubs/pubs, busking and cutting his teeth performing wherever he could.
Today, Owen Campbell brings a gumbo-like repertoire to performances all over the world. His smouldering guitar work runs from bluesy riffs to soulful finger-picking to lap steel guitar solos using a shot glass slide.

Performing at Longley International Hotel Sunday 2nd August 2020
Doors 2pm
All Ages
Children under 12 free