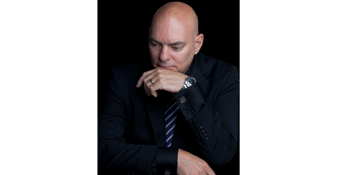 The Fyrefly
CAM GILES – CD LAUNCH A JAZZ TRIBUTE TO THE MUSIC OF INXS
LuOda
The Fyrefly (St Kilda, VIC)
Friday, 26 October 2018 6:30 pm
The Fyrefly presents:
CAM GILES – CD LAUNCH
A JAZZ TRIBUTE TO THE MUSIC OF INXS
It's a brave musician who dares to take a masterwork and reinterpret it. It's a long-standing tradition, of course, particularly in the world of jazz, but it takes a stout heart and loads of talent to step up to the plate and throw one's fate to the wind when the source is INXS.
And yet that's exactly what Cam Giles has done, and knocked it right out of the ballpark. This album is a startling, sexy reinvention of the music of INXS. It's been translated into the language of jazz and the translation is spellbinding.
It's smooth, it's cool and it's hot…full of unexpected surprises that seem like they've always belonged. Like finding that old friend you thought you always knew had secrets all along that they never revealed to you until now.
And Cam is eminently qualified to commit this masterful, wonderful impertinence. He was there at the time. In 1987 a young Cam and a friend were recording demo songs at Sydney studio Rhinoceros with engineer Paula Jones Young. During this same time INXS were there recording the album 'Kick.' Michael Hutchence was also recording a few demos of his own and was looking for collaborators. Paula Jones Young suggested that maybe Michael and Cam could do a track together.
Cam says "A short time later we did – Nail It Down was recorded over a weekend. And then I collaborated on a few more demo recordings with some of the other guys in the band. It was the experience of a lifetime singing with Michael and absorbing his great phrasing and unmatchable timing".
"It has been my great pleasure and a complete labor of love to reinterpret some of the best-crafted Australian pop songs ever created, I love perfoming them live and bringing them into 2018, while simultaneously reliving the heartbeat of that ground-breaking musical era."
Cam Giles – A Tribute to INXS is out now via Sony Music and will be launched at The Fyrefly with special guests LuOda.

https://www.facebook.com/camgilesofficial/
Doors open/ Dinner: 6:30 PM
General admission: 7:30 PM
The show starts: 8:30 PM

THE FYREFLY
The Fyrefly is St Kilda's superb new dining, music and entertainment room located just down the stairs at Newmarket Hotel. Creature comforts meet sophisticated glamour, with outstanding facilities for the artists to play a huge variety of music styles including jazz, soul, funk, RnB, and even comedy.
OUR DINING EXPERIENCE
Aside from entertainment, an evening at The Fyrefly entails fine dining, top-shelf hooch and classy cocktails. We offer two or three-course dinner & show packages, or you can take your pick from our A La Carte Menu. While our dishes are subject to change, our menu showcases only the best locally sourced ingredients guaranteed to delight your taste buds.
CONNECT WITH US
For the latest music news, events and more sign up for our newsletter.
Follow us on Facebook.
Learn more about The Fyrefly on our website.