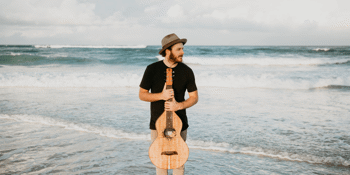 PS Music Group
Pat Tierney 'Angels' Tour
The Junk Bar's Skukum Lounge (Ashgrove, QLD)
Friday, 29 March 2019 7:00 PM
Fresh from supporting legendary Aussie roots outfit 'The Beautiful Girls' this summer, Pat Tierney will hit the East Coast for a run of exclusive, intimate shows to preview songs from his forthcoming album, including brand new track 'Angels'.
The Northern NSW slide-guitar slinging troubadour will hit Brisbane, Sydney and Melbourne for an up-close and personal show, sharing new songs and stories from the past few years.
'I have a son now, I've been touring all over the country, played my first shows in The United States, opened for one of my favourite ever bands and I'm currently, wrapping up a brand new album. It's been an incredibly humbling and inspiring time'.
Pat says his latest offerings are a mix of influences from the likes of Neil Young, Bruce Springsteen to Ben Harper and The Fleet Foxes and admits he's finally found comfort in his own musical shoes.
'It's taken me ten years, but I'm finally feeling comfortable with my sound and musical direction. I'm really stoked with the new songs and the sounds we've been able to get in the studio. It's been a beautiful process'.
New track 'Angels' is the follow up to 2018's mystic slide guitar song 'The Midnight Bloom' recorded with Pauli B (George, The Beautiful Girls, Bobby Alu) and is the second taste from Pat's new album due later this year.