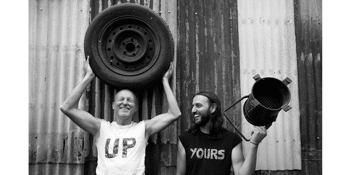 The Last Chance
DEAD at The Last Chance
The Last Chance Rock & Roll Bar (North Melbourne, VIC)
Sunday, 16 May 2021 7:00 PM
DEAD play a very special show in the intimate surrounds of the Last Chance Band room. It's not just a gig, this is a show! The band has spent 10 years crafting the setlist for this one off performance chock full of deep cuts from the back catalogue and new material hitherto unheard by the ears of the public. A DEAD show is something else. It's Keith Emerson forcing knives into a Hammond B3, it's Nick Mason talking to his Hi-Hat Cymbals, it's
the moment Lemmy suggested you might want to consider replacing your lawn with astroturf. This is the
spirit unleashed on stage. To sum it up in slightly more than one syllable; PHWOAR!!!