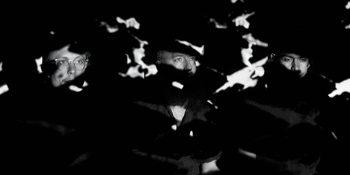 MY DISCO
with NERVE (LIVE) + Ying Li Hooi
Northcote Social Club (Northcote, Melbourne, VIC)
Monday, 27 January 2020 8:00 pm
THIS EVENT IS NOW AT NORTHCOTE SOCIAL CLUB on 27/01/2020. All tickets purchased for John Curtin Hotel are still valid. You can purchase tickets via the venue's website.

MY DISCO are set to tour Australia in January 2020 as part of their ongoing Worldwide 'Environment' tour and to coincide with the upcoming release of a new remix LP on UK label, Downwards Records.

These Australian shows will no doubt be as extreme and immersive as their recent live performances have proven. Working with lighting design team House of Unholy, the band's 2019 Australian record release shows were visually striking and sonically uncompromising. Dark projections, minimal lighting and smoke fill the venues and allow the audience to focus on the band's intense energy.

MY DISCO have become and ever changing, multi directional musical group who continue to improvise and challenge their sound and ideas. Industrial, ambient, percussive, electronic - whatever the terminology, they are not to be missed this summer.