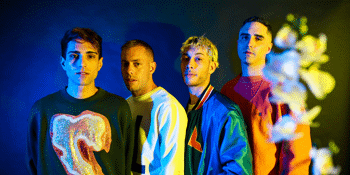 Presented by Empire
Empire's Summer Slam ft. Hellions, Like Thieves + more
With Hellions, Like Thieves, Meat Bikini and Bigfoot Mafia
Edge Hill Tavern (Cairns, QLD)
Saturday, 26 January 2019 6:00 PM
We are ripping the long weekend a new one at Edge Hill Tavern with Hellions, Like Thieves, Meat Bikini and Bigfoot Mafia!

Arguably one of the hottest (and most interesting) acts in Australia at the moment, Hellions have been going great guns with their stellar new release "Rue", playing Unify Gathering in early Jan, the lads will be ready to go nuts on a balmy, tropical night in Cairns.

Like Thieves are also turning some heads at the moment, fronted by Clint Boge (of The Butterfly Effect), the Brisbane based prog rock band will play their first Cairns show ever at Edge Hill Tavern, alongside locals Meat Bikini and Bigfoot Mafia to round out the line-up. Get amongst it!!