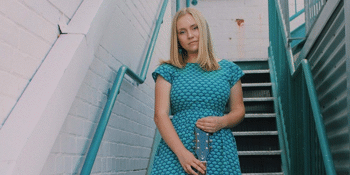 Chelsea Elder Band Launch
with special guests Anna Schneider and Band, Ken Paolo and the Space Cadets & Nectar
Lyric's Underground (Maylands, WA)
Sunday, 30 May 2021 5:00 PM
Hailing from Melbourne, 20 year old singer/songwriter Chelsea Elder has been working hard with her new band to bring her original music to life. With the talented William Wallace on drums, Ethan French on keys/vocals and Ruzell Curita on bass/vocals, Chelsea is very excited to share what they've been working on. Get ready for Will's tight grooves, Ethan's magical keys, Ruzz's funky basslines and juicy vocal harmonies.
Her unforgettable melodies, witty lyricism and jazz pop influence together define her unique style. Chelsea's music is relatable, playful and honest and you're bound to leave the night with her songs stuck in your head.
Your ears will also be blessed by the brilliant sounds of Anna Schneider and band, Ken Paolo and the Space Cadets and Nectar.
A night you will not want to miss!
photo by Chelstar Photography