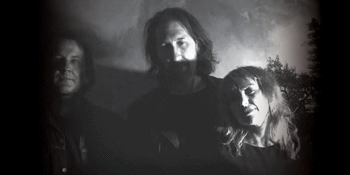 The Bearded Lady Presents
IT'S MAGNETIC
with special guests M.E. BAIRD and EDGAR HURLEY
The Bearded Lady (West End, QLD)
Friday, 7 May 2021 8:30 pm
The Bearded Lady, West End Presents a night of ephemeral sonic landscapes and dark folk tales and tunes, featuring Brisbane's own IT'S MAGNETIC with special shadowy guests, M.E. BAIRD and EDGAR HURLEY
It's Magnetic are Ben Ely, Mia Goodwin and Jamie Trevaskis.
Featuring longing vocalisations, anchored by Cure'esque bass rhythm and chest pounding punch drums wrapped together in a controlled maelstrom of noise. Their debut album released last year was featured as Triple ZZZ's album of the week.
Link:
https://www.facebook.com/itsmagneticmusic/
For M.E. Baird, songs rarely come to him as a melody or words, they arrive as scenes, and are often populated with characters and dialogue. Therefore, it is no coincidence that his songwriting and live performances have been described as possessing a distinct visual richness and depth where each song can be a cinematic vignette full of elegance, beauty, tragedy and longing.
Link:
https://www.mebaird.net
Edgar Hurley is a Folk Singer Songwriter, partnered with producer and good friend Demetry Malahoff, that make light hearted though cathartic gothic-folklore with a little skip on it's heel".
Link https://www.facebook.com/edgarhurleymusic/