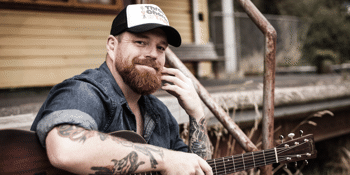 Andrew Swift - The Art of Letting Go Album Tour
with Courtney Kiel
Gateway Hotel (Corio, VIC)
Saturday, 5 February 2022 8:30 pm
2 x Golden Guitar Winner,
Andrew Swift
is launching his sophomore album
'The Art Of Letting Go'
and you're invited to help celebrate. Backed by his band, Swift will be taking audiences through the tracks of his new record including the chart topping singles
Head Full Of Honey
,
Never Meant To Break Your Hear
t and
Right On Down
. While stories and laughs are guaranteed there'll also be no shortage of the crowd favourites that have been the backbone of ensuring Swift's career go from strength to strength over the past few years.
Important Information for all Ticket holders: for the health and safety of all our guests and staff, we will be adhering to the Covid-19 vaccination directions as mandated by the Victorian Government. In line with the Victorian Roadmap, all staff and artists will be double vaccinated and all guests will be required to check-in via the Service Victoria App with a valid Vaccination certificate as they enter the venue.