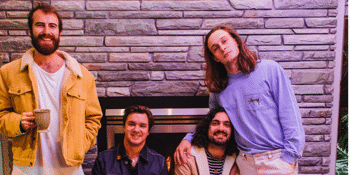 Four Tone Artists & Lemon Tree Music
Death By Denim
Dunsborough Tavern (Dunsborough, WA)
Friday, 21 August 2020 8:00 PM
The boys in denim are back, baby! After a few months locked in their houses, then another few locked in the studio, Death by Denim are back with brand new music and their renowned live show.
Exclusive to WA (because we love you and we can't leave you), Death by Denim will tour the region this August in support of their forthcoming single 'Out Of Habit'.
After a completing three national tours, making their Falls Festival debut and releasing sophomore EP 'Year Long Minute' in 2019, Death By Denim are ready to salvage the tattered threads of this year with some killer tunes and Presented by Four Tone Artists and Lemon Tree Music.