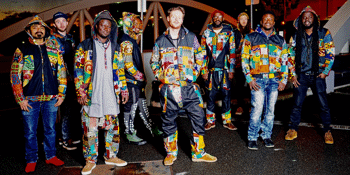 Melbourne Music Week presents
MUSIC IN EXILE LIVE!
with Kang JJ x Karate Boogaloo + Ausecuma Beats x Zeitgest Freedom Energy Exchange + Ajak Kwai x Lisa Salvo x Maria Moles
John Curtin Hotel (Carlton, VIC)
Thursday, 21 November 2019 8:00 PM
Music in Exile is a not-for-profit building networks for migrant and refugee musicians. Join three artists from the Music in Exile label live in collaboration with some of Melbourne's finest talent. Performances include Kang JJ x Karate Boogaloo, Ajak Kwai with Lisa Salvo & Maria Moles, and Ausecuma Beats x Zeitgeist Freedom Energy Exchange.