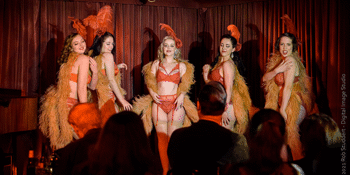 Low 302 presents
Red Light Confidential- May
Low 302 (Surry Hills, NSW)
Thursday, 27 May 2021 7:00 pm
Sydney! Red Light Confidential is well back and we are loving bringing you quality entertainment each month!
So let's keep the ball rolling with another epic line up of stars.
This month we feature:
Memphis Mae
Ember Flame
Groovy Luscious (TAS)
Madam Demi Diva (WA)
Irene Nicola
Bravissimo
Onya Bones
The Sugar Shakers
& Drag Star - Midas!
With debut performances from:
Sydney Vintage Dance Studio
Misstaken Identity
Musical Set from: Better Off Ted!
Doors at 7pm and Show from 8pm. Tickets includes a table but they are allocated by' first in best served'. Full dinner menu available from 7pm.