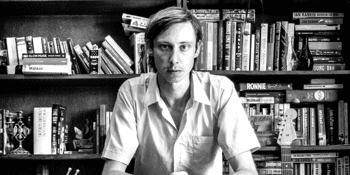 Skyscraper Stan presents
Skyscraper Stan and the Commission Flats - Tarcutta Shade single launch
Aaron Thomas
The Wheatsheaf Hotel (Thebarton, SA)
Saturday, 24 November 2018 8:30 PM
Skyscraper" Stan Woodhouse is a songwriter lauded for his observational lyricism - a cocktail of wit and grit delivered in a versatile baritone. His debut studio album, Last Year's Tune, received 4 stars in the Sydney Morning Herald and the Age. Tarcutta Shade is the opening track from his second studio album, Golden Boy, is due for release in May 2019.
As a touring musician based out of Central Victoria Stan spends upwards of half the year on the road. His regional tours have taken him to every state and territory in Australia. He has shared bills with artists such as Marlon Williams, The Troggs, The Animals, The Church and C W Stoneking and has appeared at major festivals around Australia.
At the Wheatsheaf Stan will be appearing with long time touring band the Commission Flats.
"Skyscraper Stan Woodhouse is a revelation" - Sydney Morning Herald