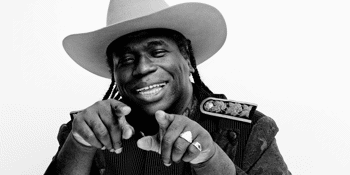 Code One Entertainment presents
Eugene Hideaway Bridges (USA)
with special guests
Royal Hotel Queanbeyan (RHQ) (Queanbeyan, NSW)
Friday, 13 March 2020 6:00 pm
---
DINNER & SHOW PACKAGES
---
Dinner service commences at 6.00pm. General Admission Entry at 7.45pm

Dinner & Show packages include entry and a two course meal (Entrée & Main), alternate serve.
*Shared table seating: 1, 2 OR 3 people ticket holders are seated together*
Please note: this show will have limited seating and be standing only, dinner&show tables cannot be joined together on the evening and dinner will be allocated in multiple rooms separate to the show. Each below purchase option will allow you to buy one whole table. Tables may be place together to suit numbers. If you require more than one table per purchase please call our customer service team on 1300 762 545.
Special Needs Booking Information
For special needs bookings (including specific dietary requirements) please contact the venue directly on (02) 6297 1444.
Online Ticket Availability
Dinner & Show sales close at 12pm on the day prior to the event.
Show Only sales are available up until 4pm the day of the event. Door Sales are subject to availability
Twenty years ago in 1999, Eugene 'Hideaway" Bridges, made his first Australian visit and ever since those first sellout shows he has been coming back - at least once a year (sometimes twice), right through until 2019. During that time he has played in every Australian State, every capital city and numerous regional and country towns. Its testament to his popularity and the many friends he has made here that he returns every year for the Australian summer, always with something new but always with a wonderful songbook of original tunes that he has written and recorded over the past two decades.
Eugene "Hideaway" Bridges has been a man on a mission since 1966 when his Dad Otheneil Bridges Sr, *(aka "Hideaway Slim") gave him his first guitar. Eugene sees himself as an important link between the past, present and future of the blues. This has always been a part of his message and the music that he both writes and recalls from the greats - the elder musicians he has looked up to for over 50 years.
On each show around the world Eugene brings into view the 'yesterday' that he feels has been overlooked along the way, but needs to be heard. Eugene's music goes way back to the sounds of the Church and his gospel roots - where many of the musical styles we hear in blues, jazz, pop, rock and country originated.
Determined never to let this story fade away or be forgotten, Eugene dedicates part of his show to many of the greats who have influenced him like B.B. King and Sam Cooke.
His latest CD - Live in Tallahassee' is an authentic down home live recording in which Eugene takes you to the classic old juke joint - just like it was when he was a small boy touring with his Daddy. It's a performance recalling the old days when you just sang from the heart, even if you were just sitting on the front porch.
In 2017 The US Jus' Blues Music Foundation announced that Eugene Hideaway Bridges was to be their 2017 honoree for the Albert King Lifetime Award, "The Lucy Award", for his outstanding contributions in continuing to keep the style of traditional Blues alive.