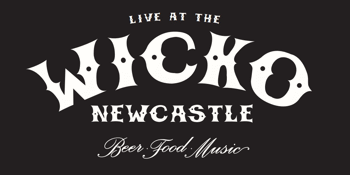 HARDCORE LOGO PRESENTS
WICKO "CBGB" T-shirt
The Wickham Park Hotel (Islington, NSW)
Sunday, 6 June 2021 6:00 AM
Got merch? The Wicko has!
If you wanna look as punk rock as they come, get yourself decked out in one of these exclusive CBGB designer tees.
Brought to you by Mr Hardcore Logo himself Pete Porker. a punk rock legend in his own right, you too can be a punk rock legend by paying homage to two of the world's most seminal rock 'n' roll venues The Wickham Park Hotel (The Wicko) New York City's famous CBGB's (which stands for Country, Blue Grass & Blues).
This is sure to be one of the hottest designs on the street, so make sure you to keep one step ahead of the crowd and get yours now!!
Printed on Gildan Soft Style t-shirts.
**PRICE INCLUDES POSTAGE - DO NOT SELECT POSTAGE IN CHECK OUT!!!**
ALL ORDERS INCLUDE FREE STICKER!!
Share the link with your friends:
https://bigtix.oztix.com.au/outlet/event/5da8c755-2137-432d-998f-54dd1dc50357