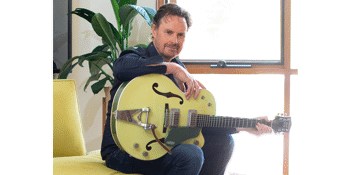 Grace Emily hotel
Neil Murray : Blood & Longing tour
The Grace Emily Hotel (Adelaide, SA)
Sunday, 14 June 2020 6:00 pm
Founding Warumpi Band member and now maverick, award-winning songman, Neil Murray continues his "Blood & Longing" album tour around the nation, appearing at the Grace Emily Hotel in Adelaide on Sunday June 14th.
Widely covered, Neil Murray's song writing is diverse and influential and in concert he always captivates and inspires. Expect choice cuts from his latest album
"Blood & Longing"- called
"a potent and powerful collection of songs….as good as anything Murray has released"
by Stuart Coupe in Rythyms magazine.
"
Blood & Longing"
– his 9th original solo album – is an impressive addition to his already remarkable catalogue of songs that continue to refine a sense of place, purpose and identity.
"Wherever I go in this country, I always think of the old people of that place. Sometimes it overwhelms me. Many of the songs come from these powerful feelings." - Neil Murray
https://itunes.apple.com/au/album/blood-longing/1455151787
As well as that expect some offerings from " Tjungu" ( all in one, joined together) a recently released album with fellow co- founding Warumpi Band member Sammy Butcher. http://www.neilmurray.com.au/pages/disc.html
Of course he will also perform many of the favourite, landmark songs he is known for, such as- My Island Home, Blackfella Whitefella, Good Light in Broome- and more .
Don't miss one of the great Australian songwriters in concert.
Show begins at 6pm. No supports. Two sets.