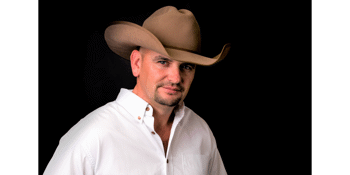 The Pub Group presents
Roo Arcus
Longyard Hotel (Tamworth, NSW)
Wednesday, 22 January 2020 12:00 pm
Golden-guitar finalist Roo Arcus is as real as they come. He sings the way he lives… honest, true and country. He's a cowboy, a storyteller, a songwriter and one heck of a recording artist. This Australian cattleman, who to this day works the family farm, oozes authenticity and is true to his country roots. Arcus has more than earned his stripes in Australia and is now taking on the world stage, splitting his time between Southern NSW and the Country Music heartland of the Southern United States.
Arcus has now released 3 albums resulting in a string of radio hits, awards and nominations. Drawn to the road, he has toured and played most the major festivals in Australia and has twice been an official CMA showcase artist in Nashville. His resilience, hard work, honesty and pride in his music, has earnt the respect of industry and his ever-growing loyal fan base.
Few do it like Roo. He represents that illusive blend of old-world cowboy coupled with refined international touring artist. His music has worldwide appeal, as does his warm and gentlemanly but strong nature.
Don't miss this incredible opportunity to see Roo live, in what is surely, the most iconic venue at the Tamworth Country Music Festival.