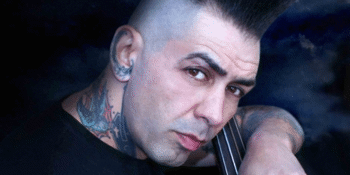 Damaged Music & Hysteria Magazine
Nekromantix
With Special Guests
Max Watt's Melbourne (Melbourne, VIC)
Friday, 25 October 2019 8:00 PM
Never self-serious while far from a joke at the same time, Nekromantix is a musical unearthing of the biggest themes from the greatest works of monster, zombie, vampire, werewolf and b-horror fiction; ripped from literature, comic book pages or classic celluloid. Nekromantix chases a darkly romantic muse with an even darker humor.

The Nekromantix catalog boasts enduring genre classics like the unapologetically hooky yet undeniably fierce "Who Killed the Cheerleader?" and "Gargoyles Over Copenhagen" alongside subversively sentimental cuts like "Haunted Cathouse" and "Subcultural Girl." There are echoes of rock n' roll's greats and punk rock icons alike, all with modern flair.

In 2019 Australia's newest punk festival, Halloween Hysteria, have brought Nekromantix over to play, and they'll be stopping off in a couple of other cities along the way.