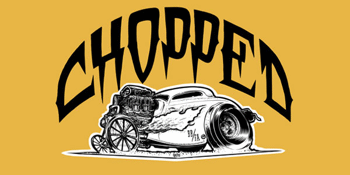 Chopped 2020
Carisbrook Racecourse & Recreation Reserve (Victoria, VIC)
Fri 2 - Sun 4 October 2020 9:00 AM
Chopped 2020 - Early Bird Tickets Are Live!
Chopped is back and bursting with life in The Asphalt Era!
Chopped 2019 re-booted (as it's now known) went off like a cracker! Thanks are due to so many on both sides (crew & punters) it was an incredible classic Chopped! Thank you to you all!
The Chopped office is already in full swing, plans are in action for 2020, Early Bird tickets are live so get in quick and don't miss out! (camping is capped at our new home it fills up fast, just ask anyone who was at 2019)