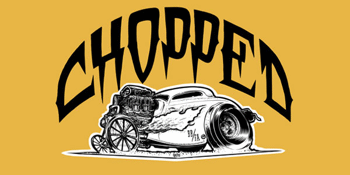 Chopped 2021
Carisbrook Racecourse & Recreation Reserve (Victoria, VIC)
Fri 22 - Sun 24 January 2021 9:00 am
Chopped is back and bursting with life in The Asphalt Era!
Chopped 2019 re-booted (as it's now known) went off like a cracker!
Thanks are due to so many on both sides (crew & punters) it was an incredible classic Chopped! Thank you to you all!

'Summer Chopped' is now set to take place on January 22-23-24, 2021.
Camping is capped at our new home it fills up fast, just ask anyone who was at 2019.