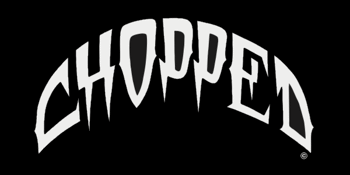 Chopped
Carisbrook Racecourse & Recreation Reserve (Victoria, VIC)
Fri 11 - Sun 13 February 2022 9:00 am
CHOPPED New dates - Feb 11-12-13 2022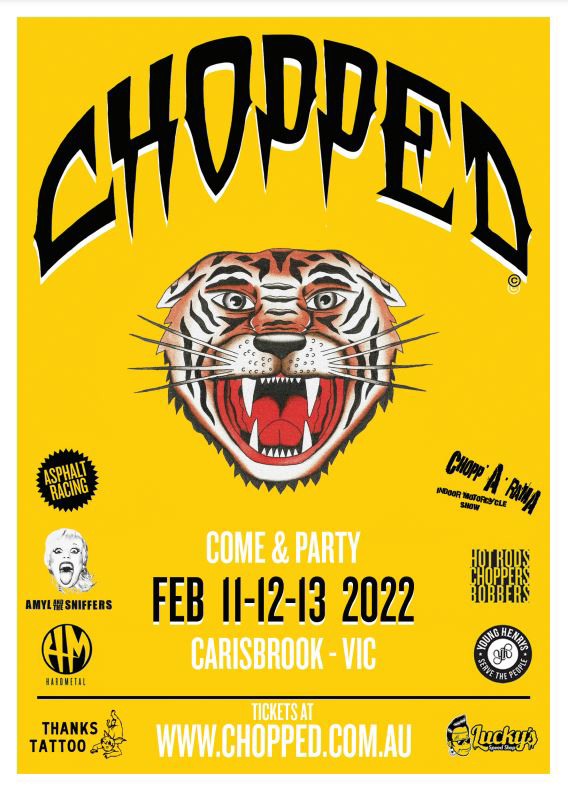 So as you would expect with all of Covid-19 Australia still going to the dogs, we are postponing Chopped again.

Be ready for 3 days of action with Chopped in the sweet summer months!

* Asphalt Racing
* Hot Rods / Customs / Bobbers / Choppers
* Chop 'A' ramA - Indoor Motorcycle Show
* Amyl & The Sniffers - Heading the line-up of 20+ live acts on main stage & Wolfman's Truck

Also a shout out of special thanks to our growing list of major sponsors backing us all the way!
Hard Metal - Young Henrys - Thanks Tattoo - Lucky's Speed Shop

We expect by Feb next year that enough people will be vaccinated to have boarders open again and the Victorian government allowing large gatherings like Chopped to be able to happen. We do expect there to be strict government guidelines on this and will keep you updated with any major and important ones along the way, the biggest we expect to happen is that people will need to be full vaccinated or have a negative test to attend, this is becoming the normal at large events globally and is also beginning here in Australia so just a heads up on that.

Finally thanks to all of you, the Chopped community, the volunteers and staff for all of your support, we are looking forward to putting on one hell of a party with you all again this Summer!