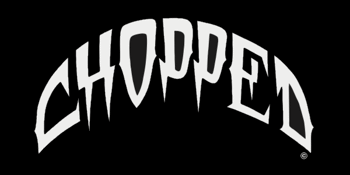 CHOPPED
Carisbrook Racecourse & Recreation Reserve (Victoria, VIC)
Fri 2 - Sun 4 December 2022 9:00 am
CHOPPED // DEC 2-4-3 2022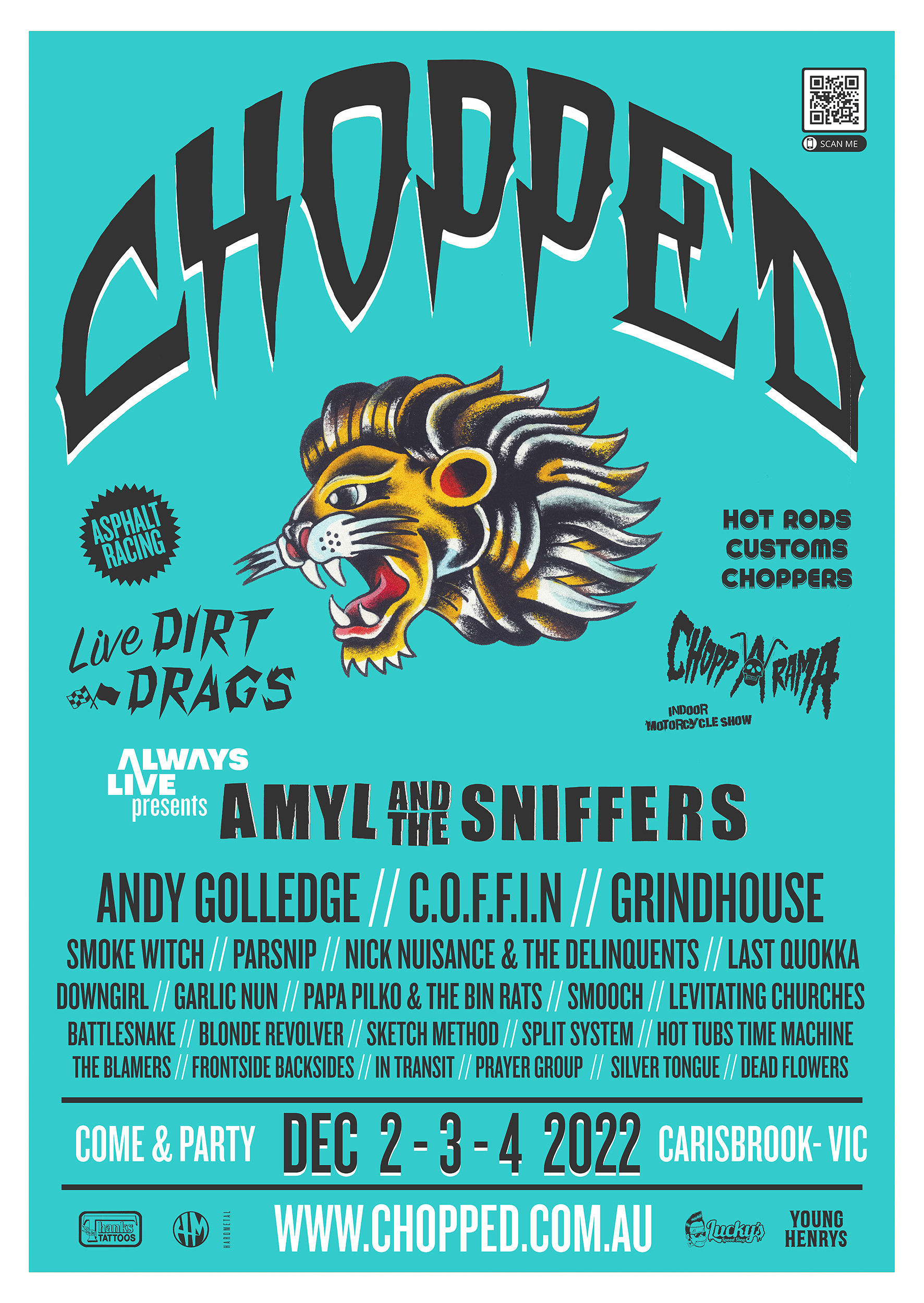 Be ready for 3 days of action at CHOPPED in the sweet summer months!

* Live 'DIRT DRAGS' are back!
* Asphalt Racing with the 'HARD METAL' presents hour
* Chop 'A' ramA - Indoor Motorcycle Show
* Hot Rods // Customs // Choppers
* ALWAYS LIVE presents 'Amyl & The Sniffers' as headliner of Chopped
* A massive line-up backing them up on Main Stage & Wolfman's Truck
* Loads of Vendors // Bars // Food

/\/\/\/\/\\\/\/\/\/\/\/\///\/\/\/\/\

Full Line-Up
Amyl & The Sniffers
Andy Golledge
C.O.F.F.I.N
Grindhouse
Smoke Witch
Parsnip
Nick Nuisance & The Delinquents
Last Quokka
Downgirl
Garlic Nun
Papa Pilko & The Binrats
Smooch
Levitating Churches
Satanic Togas
Blonde Revolver
Sketch Method
Split System
Hot Tubs Time Machine
The Blamers
Frontside Backsides
In Transit
Prayer Group
Silver Tongue
Dead Flowers

/\/\/\/\/\\\/\/\/\/\/\/\///\/\/\/\/\



Also a shout out of special thanks to our growing list of major backers for getting behind CHOPPED all the way!
Visit Victoria // Hard Metal // Young Henrys // Thanks Tattoo // Lucky's Speed Shop

Finally thanks to all of you, the Chopped community, the volunteers and staff for all of your support, we are looking forward to putting on one hell of a party with you all again this Summer!