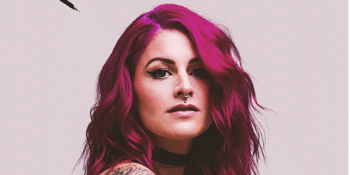 Premier Artists presents
Karise Eden - Solo & Acoustic (4.00pm Matinee)
with Special Guest ELSKA
Miami Marketta, Gold Coast (Miami, QLD)
Sunday, 4 October 2020 4:00 PM
LIMITED CAPACITY
SEATED 18+ EVENT
ONLY 100 TICKETS AVALABLE
Karise Eden's voice can move a nation. She shot to fame at the age of 19 with a viral audition video that now has over 40 million views on YouTube which then cultivated her debut album to break sales and chart history.
Growing up on the Central Coast of NSW Australia, Karise began singing blues and rock from an early age. She started playing guitar at thirteen and also picked up the double bass.
Her debut album My Journey shot straight to #1 on the national ARIA Chart, was certified double platinum and went on to become the biggest selling album by an Australian artist in 2012. In New Zealand the album debuted at #3 and was certified gold. Karise made ARIA Chart history in the same year when she took out the top three spots on the singles chart with #1 Stay With Me Baby, #2 'Hallelujah' and #3 'I Was Your Girl'; with her single 'You Won't Let Me' at #5. Karise is the first artist to do this in Australia since The Beatles had the Top 6 to themselves back in 1964.
Karise's second album Things I've Done was released in 2014, featuring lead singles 'Dynamite' and 'Loneliness'. The album debuted at #5 on the ARIA Chart, achieved gold sales status and was followed up by a sold out shows around the country.
In 2018, Karise released her third album in late November starting with the first single 'Temporary Lovers'. Her latest release showcases a more fiery side to the singer, along with her passion for blues, rock'n'roll and even a great power ballad. Eden showcased the lead album tracks with live performance videos, which have racked up 800,000+ views on youtube and garnered rave reviews from audiences around the globe.
ELSKA
Infusing playfulness and wonder into the Australian pop music industry, award winning Gold Coast artist ELSKA has redefined the humble harp - marrying the delicate instrument with the power of a loop pedal. Oozing charm with a new brand of breezy soulful pop, ELSKA creates melodic harp-infused pop music designed for daydreaming, road tripping and romance.
A true surprise package, ELSKA lures you in with her creative use of live harp and vocal looping entwined within her playful brand of pop. Her engaging live performance sparks wonder and intrigue, and redefines the boundaries of her once-classical instrument. ELSKA is changing the way we perceive the harp and is proving that anything is possible in the world of pop music.