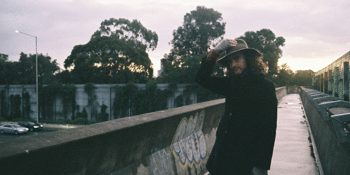 Roused At! Show Co
Michael Beach + Blank Realm ft. Cannon, Guppy at Backbone
Backbone Youth Arts (East Brisbane, QLD)
Saturday, 29 May 2021 8:00 PM
Roused At! presents: Michael Beach 'Dream Violence' LP Tour, live in Brisbane! With guests of honour BLANK REALM! Additional supports include Cannon and Guppy.
"Dream Violence unfolds like a revelation, filled with sonic tumbleweeds that reference Neil Young's On the Beach, Bruce Springsteen's Nebraska, the Velvet Underground's Loaded, and the Go Betweens' Before Hollywood. Influences ranging from the enigmatic outlier Megira to Glenn Branca to the Oblivians are combined to create a new, exhilarating sound, part of the path that Beach has been on since 2008's Blood Courses. A veteran of year-end indie rock round ups beginning with Golden Theft in 2013 and continuing with Gravity/Repulsion, released in 2017, Beach distills the best of those early albums and adds sharpened intent."
Order Dream Violence via Poison City. https://bit.ly/3szOBIo
Poster by Matthew Deasy of No.7 Print House Brisbane.
Free entry for First Nations punters. Get in touch.
This show takes place on the stolen land of the Jagera people and the Turrbal people. We acknowledge that this is a contested space & pay our deepest respects to Elders past, present and emerging.