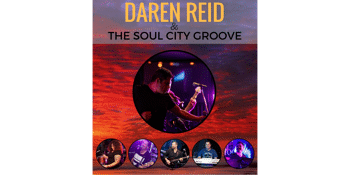 Camfield's Summer Concert Series
Daren Reid and the Soul City Groove & Slim Jim & the Phatts
The Camfield (Burswood, WA)
Saturday, 2 March 2019 6:00 pm
Daren Reid & the Soul City Groove & Slim Jim & the Phatts, two of Perth's leading entertainers come together in ONE BIG show!
Both acts have been at the forefront of Western Australia's music scene for decades.
Guaranteed to be a fantastic night of entertainment, both bands will feature their full line-ups along with some special guests.