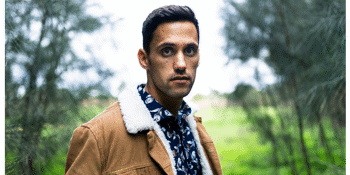 Issac Main (EP Launch)
with Kezra, Danny Baeffel
The Workers Club (Fitzroy, VIC)
Sunday, 23 February 2020 7:30 PM
RSVP on Facebook here

"If City & Colour were to make an Aus-Kiwi baby this is what it would sound like. Gorgeous vocals, strumming, an all-around pleasure for your ear sockets." - Kath Devaney, ABC Country Music Programmer/Producer

From humble beginnings in Kihikihi New Zealand, Issac Main moved to Melbourne at age 18 to pursue music. After performing in countless bands and working as a full-time musician for the last two years, in 2019, he released his debut EP, Back to Work.

Produced by Mark D'Angelo at The Backlot Studios (Zoe Badwi, 10yrwar and collaborations with Jimmy Barnes and Troy Cassar-Daley), Back to Work showcases Issac's soulful and sweeping voice, delivered through catchy melodies and a unique folk-pop sound.

The tracks are the result of two years of songwriting during one of the toughest periods of Issac's life. The title track, Back to Work, was featured in the Australian film, Locusts, which had a national and international cinematic release.

At this special launch at The Workers Club, Issac will be sharing these songs with you, accompanied by a full band, along with a few songs yet to be heard and some oldies that have developed some local love but not yet made it on a release.

Issac will also be joined and supported by a few special musical guests, KEZRA and Danny Baeffel.