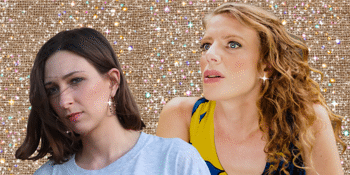 Kristin Berardi & Matilda Abraham
The Junk Bar's Skukum Lounge (Ashgrove, QLD)
Thursday, 30 January 2020 7:00 PM
Two intimate solo sets. Two distinct female songwriters. Two voices capable of great emotional depth and beauty.
One night only!!
Matilda Abraham is a highly sought after singer, songwriter and producer based in Berlin. Kristin Berardi has an international reputation in the Jazz scene and is based in Brisbane.
The pair met in Canberra originally, and both have toured internationally and continue to write, teach and explore the boundaries of their art.
It will be a special evening of original songs and the exploration of real feelings in real time by two of Australia's best vocalists.
To listen to more of what you can expect from the two, please visit their websites
https://www.matildaabraham.com/
https://www.kristinberardi.com