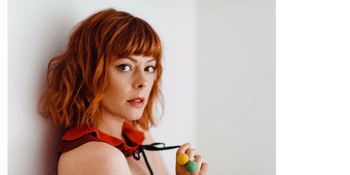 Lenka
The Junk Bar's Skukum Lounge (Ashgrove, QLD)
Wednesday, 11 March 2020 7:00 PM
Don't miss Lenka on her Australian tour to support her forthcoming twin EP Recover/Discover!
Lenka is an Australian singer/songwriter, formerly of the band Decoder Ring, who has been releasing solo albums and touring worldwide for the last decade. She is best know for her songs The Show, Trouble Is A Friend and Everything At Once, which have all had wide international success, especially in the world of film and TV placements, such as Moneyball, Easy A and Ugly Betty.
This rare show at The Junk Bar Brisbane will be a chance to see Lenka solo in an intimate setting.
"Lenka's gentle tone wraps snugly around folk electronic minimalism and flirts with far grander, sweeping pop… Blue skied optimism, fragments of world beat fun, all bouncy and up-beat, glossy and positive." Jonny Nail, Rolling Stone.