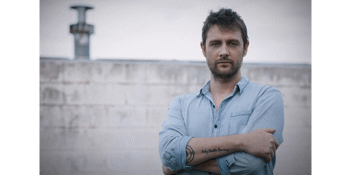 Palais-Hepburn
Shane Nicholson
Very special guest to be announced.
Palais - Hepburn (Hepburn Springs, VIC)
Saturday, 14 September 2019 7:30 pm
Doors open 7:30pm
Tickets: $30 +BF, Door: $35.
From his early days with Brisbane's Pretty Violet Stain to his current status as Australia's leading proponent of Alternative Country / Americana, Shane Nicholson has become a steady and constant figure in the Australian music industry.
He has won 3 ARIA awards – for his solo album Hell Breaks Loose in 2015 and his hugely successful collaborations with Kasey Chambers Rattlin' Bones and Wreck and Ruin, 10 Golden Guitar Awards – including 2018 Male Artist Of The Year - and an APRA award.

Michael Waugh's new album The Weir reaches up from the dried, cracked heart of Gippsland's
irrigation reservoir - Lake Glenmaggie - asking what it means to grow up Australian. It is family
'carguments' on long holiday drives to see the big things of Australia, mozzie-bitten itches of first
summer loves, Meldrum-fuelled familiarity of Aussie rock classics, and the lived-in love of dinner
with your partner in front of Neighbours. But it is also about what lies underneath – our
underbelly laid bare by the drought; the distances that drive us apart, the economic devastation
of rural communities, the death-wish of boys in country towns, the spectres of colonisation,
racism and homophobia.