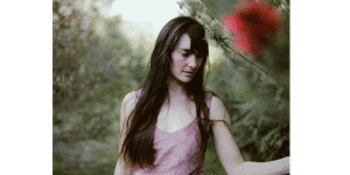 Theatre Royal presents
Lisa Mitchell
with Special Guests
Theatre Royal, Castlemaine (Castlemaine, VIC)
Thursday, 21 October 2021 6:00 pm
Lisa Mitchell's music is known to inspire emotional responses. Whether it's the
beguiling melodies and hushed folk-tones, like in the sublime "Pirouette", or wrapped-up in subtle electro beats such as 2016's "The Boys", or the always-popular "Coin Laundry" and "Neapolitan Dreams". But at its core, it's Lisa's pure, tender vocal that remains the focal point of her songs; suspending time like a delicious scent.
Lisa's Platinum-certified debut album "Wonder" (2009) peaked at #6 on the ARIA Albums Chart and was awarded the prestigious Australian Music Prize. Impressively, all three of Lisa's albums to date have landed in the Top 10 of the ARIA Albums Chart, with 2012's "Bless This Mess" coming in at #7 and 2016's "Warriors" peaking at #9.
The global pandemic and Melbourne/Narrm's marathon lockdown pressed pause on the recording of her fourth studio album, originally due out in early 2021. But now it is almost complete and the songs ready to be road-tested with her new band - bassist Jessie L. Warren (Hachiku, Half/Cut) and drummer Kishore Ryan (Otouto, Kid Sam, Hexham).
**Lisa is looking for a local support for the show, so if this is you or someone you
know, simply post a little video-excerpt on either insta or facebook of you or your
band rehearsing live with the hashtag #lisamitchelltheatreroyalcastlemaine and Lisa and her team will choose the most suitable entrant.