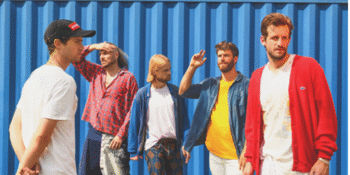 The Rubens | 2nd Show | Torquay Hotel
TBC
Torquay Hotel (Torquay, VIC)
Friday, 29 October 2021 8:30 pm
DUE TO HIGH DEMAND A SECOND AND FINAL SHOW HAS BEEN ANNOUNCED - Sat 12th June Torquay Hotel
The first show sold out in record time, now Torquay Hotel would like to announce a second and final show with The Rubens.
This show will be held on the Saturday night of the long weekend.
A note from the venue:
- There is plenty of free parking opposite Torquay Hotel venue on Rudd Avenue.
- Ticket holders are welcome to arrive early, or stay late and enjoy a drink or a meal in the Torquay Hotel bistro. No bookings are required but capacity regulations apply.
- If you are chasing something a little more up market, feel free to call to book a space in our new restaurant. We serve a wide range of delicious food and cocktails. You can make a booking here: https://torquayhotel.com.au/make-a-booking/
- Feel like making a real night of it? We also have accommodation available onsite. Call 03 52612001 to book.

- If you choose to swing from the rafters you will be ejected immediately. It's not safe for the people around you and we want everyone to have a good time.
- There are currently plenty of Ubers running in Torquay. If you are planning on having a few please leave your car at home.