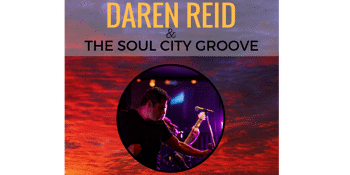 Daren Reid & the Soul City Groove
Back to Elephant & Wheelbarrow - Annual Reunion Show
Rosie O'Gradys (Northbridge, WA)
Saturday, 31 August 2019 7:00 PM
Daren Reid & the Soul City Groove are back again for the BIG second reunion for all of our Elephant & Wheelbarrow friends & fans.
Come and join us from 7pm for a fun night of music and nostalgia at Rosie O'Grady's in Northbridge.
Early bird tickets are limited so don't delay, get yours now.