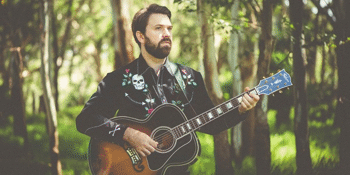 The Milk Factory presents
SAM NEWTON ALBUM LAUNCH
with Jen Mize & Cameron Milford
The Milk Factory (South Brisbane, QLD)
Saturday, 26 October 2019 7:30 PM
Sydney artist Sam Newton is set to launch his latest album 'Stare Into The Dark' with a handful of select interstate shows.
Sam Newton is a seasoned songwriter with a subtle, layered, storytelling power. He has the uncanny ability to find a direct line into the central themes of his music with a raw and poetic honesty.
Stare Into The Dark is Newton's third studio album. Recorded live with a 5-piece band in the Blue Mountains of NSW over three days, it features some of the stand-out tracks from his 100 songs in 100 days songwriting challenge.
Joining the lineup, will be local Americana heavyweights Jen Mize and Cameron Milford.
Stare Into The Dark is out now:
Spotify -
https://open.spotify.com/album/2wOSEd3In7xNnWGeCz2Nm8
Bandcamp -
https://music.samnewtonmusic.com/album/stare-into-the-dark
http://www.samnewtonmusic.com/
"The real winner is Newton's song craft and his ability to compose classic lilting melodies… that ultimately shine an optimistic light through the darkness of his songs."
- Chris Familton, Rhythm Magazine
Jen Mize
http://www.jenmize.com/
Coming off the back of her stellar debut album ('Fear, Pride & a few Stubborn Angels'), which charted in the US on the "Americana Top 100" in 2014, Jen Mize has been busy touring and earning the accolades that come with the hard work of being an Alt Country troubadour and letting authentic songs stand on their own two feet.
Cameron Milford:
http://www.cameronmilfordmusic.com/
Cameron Milford's songs tell stories of bad weather, love and other natural disasters. His brand of "Suburban Roots Music" has been compared to the likes of John Prine, Jakob Dylan and Mark Knopfler.