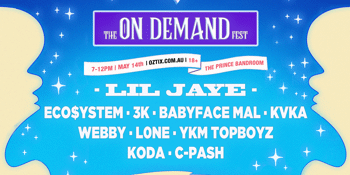 WME & 66 Records presents
ON DEMAND FEST
Prince Bandroom (St Kilda, VIC)
Friday, 14 May 2021 7:00 pm
Welcome Everyone to the 66 Records ON DEMAND FEST.
We are doing something a little different this year, we've added all the young up and coming artists to the roster to showcase all the amazing body of work they've been working on throughout their careers.
We are very excited for the city and can't wait to see all the supporters, this show will represent the Melbourne music scene as a whole. Together we are one and that's exactly what this showcase is about, unity.