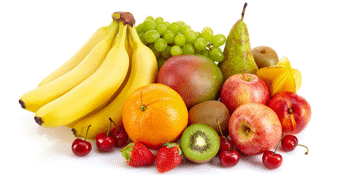 Feeding Workshops presents
Picky Eaters VS Problem Feeders: The SOS Approach to Feeding 2020
Royal Brisbane & Women's Hospital Auditorium (Herston, QLD)
Wed 26 - Sat 29 February 2020 7:45 AM
Dr Kay Toomey from Colorado in the United States is returning to Australia in 2020 to present another of her hugely successful training events for paediatric health professionals. This year she is joined by her colleagues Dr Erin Ross (paediatric speech pathologist) and Bethany Kortsha (paediatric occupational therapist).

THE SOS APPROACH TO FEEDING
The SOS Approach is a transdisciplinary program for assessing and treating children with feeding difficulties and poor growth (birth to 18 years of age), with a particular focus on early intervention in children from 6 months to 5 years of age. This approach integrates posture, sensory, motor, behavioural/ learning, medical, and nutritional considerations to comprehensively evaluate and manage children with feeding and growth problems.

SOS WORKSHOPS
Health professionals who attend the full SOS Basic Training Course are eligible for accreditation to run the SOS Program. Additional SOS Special Interest training modules are open to health professionals who have completed the Basic Training Course and are available online.

WHO SHOULD ATTEND
The SOS workshops are designed for speech pathologists, occupational therapists, psychologists, dietitians/ nutritionists, GPs, paediatricians, early childhood and community nurses, mental health workers, special educators, and other paediatric health professionals working with children with feeding difficulties.

RESOURCES
All participants will be provided with course notes and handouts . Additional resources developed by the presenters are available for purchase at the workshop. Registration fees and workshop outlines are provided on the pages following.

Additional information including directions to the venues, public transport options, parking, accommodation, and additional information about the workshops can also be found on the website www.feedingworkshops.com, or can be obtained by emailing the host info@feedingworkshops.com!

DISCLAIMER
The organisers reserve the right to change the program, topics, and presenters if necessary.
Registrations: There will be no refunds given should registrants be unable to attend part of the workshop or for no-shows.
Cancellation Policy: A refund on registration (less $90 cancellation fee) will be made on cancellations received in writing before 03/01/2020. There will be no refunds after this date, although substitute delegates will be welcome.
Liability Waiver: The organisers assume no liability for any loss, injury, or other adverse event that may occur while attending the workshop or travelling to or from the workshop.