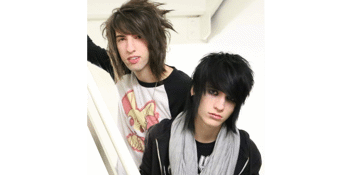 Between The Lines Events presents
Down The Rabbit Hole
Wrangler Studios (West Footscray, VIC)
Friday, 24 April 2020 6:00 PM
Down The Rabbit Hole Tour
Johnnie Guilbert & Jordan Sweeto 2020

Youtube sensations Johnnie Guilbert and Jordan Sweeto, known for their original music, past collaborations including My Digital Escape and multiple tours that they have been on together are coming to Australia this April for a collection of all ages shows.

On top of bringing their live performances to the Aussie stage, a first for Johnnie, fans will be able to meet and take pictures with Johnnie Guilbert and Jordan Sweeto as well as Youtube animation star Wolfychu at each of the show's Meet & Greets!
The "Down The Rabbit Hole" tour is gearing up to be something you won't want to miss this April!