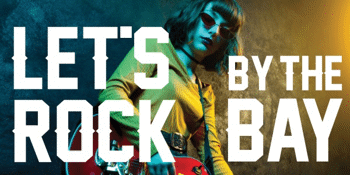 YACHTIES SPORTS BAR CAFE presents
LETS ROCK BY THE BAY
Yachties Sports Bar Cafe (South Burnie, TAS)
Fri 14 - Sat 15 February 2020 5:00 PM
YACHTIES SPORTS BAR CAFÉ
LETS ROCK BY THE BAY
FRIDAY & SATURDAY 14TH & 15TH FEB 2020
SIX OF THE BEST TASMANIAN BANDS
SUPPORT LOCAL MUSIC
5pm till 1am
FRIDAY LIVE ON STAGE
THE ROCK PIGS 5.45pm / 8pm
WOMEN OF ROCK 8.15pm / 10.30pm
LUCKY 7 10.45pm / 1am
Close 1am
SATURDAY LIVE ON STAGE
NON-STOP 5.45pm / 8pm
THE SMOKIN ELMORES 8.15pm / 10.30pm
THE RED KELLYS 10.45pm / 1am
Close 1am
THIS EVENT IS BROUGHT TO YOU BY YACHTIES SPORTS BAR CAFÉ
Two fun filled concerts has been arranged over two evenings with 3 fantastic live acts each night. Large outdoor stage plus food & bars supplied with tables & chairs. The public can bring deck chairs. Friday & Saturdays Events Open at 5pm first live acts at 5.45pm till 1am
Other Important points to note: Tickets are available online at Yachties Sports Bar Café or at the gate on the evening but to secure a ticket book online to avoid disappointment.
Tickets: Event tickets can be purchased ONLINE through www.oztix.com.au
Fridays Event $38 per person tickets online plus booking fee.
Fridays $45 per person at Yachties Bar or at gate on the night if not previously sold out online.
Saturday Event $38 per person tickets online plus booking fee.
Saturday Event $45 per person at Yachties Bar or at gate on the night if not previously sold out online.
Double Header Entry Both Friday & Saturday
Available only online $65 plus booking fee
Refunds: No refunds for lost tickets, change of mind, change of plans.
LETS ROCK BY THE BAY
FRIDAY NIGHT BANDS
ROCK PIGS
Genre
Rock
Band Members Rob Richards: rhythm guitar vocals, Jamie Reynolds: bass guitar, Rik Atwell: lead guitar, Jake Herbert: Drums.
Hometown Launceston
Bio: The Rock Pigs are a top 40 party cover band delivering awesome music from the 80's to modern music in the genre of rock. The band is dedicated to its clientele having fun times and experiencing memorable performance. The Rock Pigs set list include songs like; "Living on a prayer by Bon Jovi, Flame tree's & Die to be with you tonight by Jimmy Barnes, Paradise city by Guns & Roses also many, many other great rock artists that are a surety for crowd pleasing. The band prides themselves on their ability to keep the crowd partying and coming back for more.
Each member of the band has had extensive professional experience in the music industry and are well respected seasoned musicians.
WOMEN OF ROCK
Genre
Rock Pop
Band Members
Sherry Rand vocals, Jimmy Reece guitar, Phil Lancaster bass, Ian Howard drums.
Hometown
Burnie Tasmania
WOMEN OF ROCK showcase the work of some of the world's finest female musicians from the '80s to now. Sherry Rand pays tribute to many great female vocalists including Janis Joplin, Sheryl Crow, Blondie Pat Benatar and many more, don't miss this fantastic show with seasoned musicians delivering excellence in rock culture.
LUCKY 7
Genre
Rock
Band Members Cam – Vocals & Guitar Simon – Guitar & Vocals Bob – Bass & Vocals, Matt – Drums & Vocals

Get ready to experience the wall of sound that is Tassie's hottest band.
Known for his energetic solo work, front man Cam joins Matt (drums and vocals) and Simon (guitar and vocals) to kick things up another gear to rock your world. Completing the line-up is bassist Bob (The Big Swifty, Dave Wilson Band) bringing the thunderous low end that every rock act needs. With a set list encompassing all the classic rock and roll tunes from Oz and abroad, venturing into the alternative rock catalogue and further, LUCKY 7 will have you on your feet and screaming at the top of your lungs from the word go with an energy not seen before
SATURDAY NIGHT BANDS
NON-STOP
Genre
Funk & Rock
Band Members: Nikia Breen-vocals, Cody Gunton-guitar/vocals, Ryan Parkinson-Bass/B-vocals, Lewis Thetford-Drums/B-vocals
Hometown: Launceston
Bio: Giving you an excellent mix of old school and new age party songs to keep you on your feet all night at your next event, wedding, pup gig or private function. Non-stop is a mix of up-coming young musicians who have been playing in the Launceston scene in various other bands/acts. We can provide a great entertaining act for any style of event you are hosting, with Energy and engagement from lead singer Nikia who keeps the crowd pumping all night, lead guitarist Cody who has a passion for guitar he brings a great Presents to the stage, bass player Ryan brings a funky and fun feel and keeps it live all night, drummer Lewis brings energy and a tight beat to keep the crowd on their feet.
THE SMOKIN ELMORES
Genre
Pub Rock
Band members:
Tammie McCullagh, Jamie Crawford, Danny Crawford, Bronwyn Burles
A highly versatile 4-piece cover band based in Northern Tasmania, offering multiple styles of music to suit your entertainment needs.
The Smokin' Elmores' for great pub rock, blues and popular tunes, 100% live, including some classic hits that you forgot that you knew.
THE RED KELLYS
Genre
Acoustic/alternative
Band Members
Kendal McCreadie - Guitar & Vocals, Rayne McCreadie - Bass Guitar & Vocals, Wade McCreadie – Drums, Maddie Sheridan - Lead Vocals, Nathen Humphrey's - Keys & Guitar
Hometown
Burnie Tasmania
The Red Kellys are an alternative acoustic band from the North West Coast.
Parking: Both Nights 5pm Car-park Opens
1.30am gates close.
Gates Open:
5pm Both nights
1am Event Concludes
Licenced Event: This is a licenced event. Strictly No Alcohol or Drinks to be taken inside the event on entry. Sealed bottled water permitted.
Food: Fast Food for this particular evening will be available outside Yachties Sports Bar & Café at affordable prices.
Beverages: Eftpos will be available but no cash out. Tickets for beverages can be purchased near event entry for purchasing drinks outside. Normal Bar inside Yachties for purchasing drinks.
Not Permitted: No Eskys, no umbrella's (even if its raining), drinks, thermos, bottles, glass, or metal cutlery.
Children: This Event is over 18 only.
Weather: The concert will go ahead if it rains. The event will only be cancelled if conditions are deemed to be dangerous. If the event is cancelled for this reason, a full refund will be provided from the point of purchase.
Transport: Why not walk from the City via the new walkway to the Yachties Sports Bar Café South Burnie as parking is limited don't drink & drive enjoy your night safe & Support the Local Taxi & Bus Services.