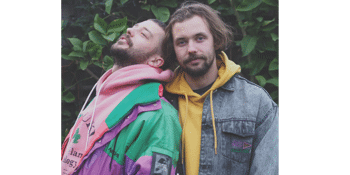 Travalley
Wrangler Studios (West Footscray, VIC)
Sunday, 2 February 2020 2:00 PM
Yehawww, Travalley are back for the first time in 2020 and are excited to announce they are playing a 6 show Victorian tour for their first E.P 'Break Free'. This E.P will consist of 2 brand spankin new songs that will be sure to get you mooovin and grooovin.

After having 3 sell out shows for their most recent single tour 'Heartless', Travalley are looking to push their sound around Victoria by playing their biggest headlining shows to date.

Don't miss out on these shows, the Break Free tour will be the last time you get to see Travalley until April as they will be heading into the studio to record their 2nd E.P.

After going through several incarnations, Travalley have really hit their stride as a two-piece band in the local Victorian music scene. This stripped back line-up has allowed for the band to focus in on their signature sound of catchy hooks and pristine harmonies, encased in an upbeat euphony of driving drums and jangly guitars. All the while still maintaining a live sound that can only be described as BIG.

Live you can expect to witness not only an energetic performance from Levi and Sam, but one that captures the brotherly bond they have. This visceral bond that is present in their playing, their harmonies and their onstage banter is infectious. Its tangibility has the effect of creating a sense of oneness amongst the band and the crowd, turning their shows into one big radiant party.