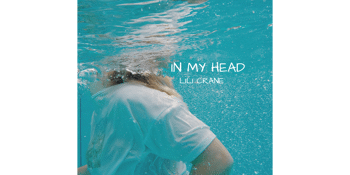 Lili Crane
Elyssa Faith - Grace Aberhart
The Stag & Hunter Hotel (Mayfield, NSW)
Saturday, 22 February 2020 7:00 pm
Newcastle based singer/songwriter Lili Crane, is proud to present her debut EP, 'In My Head'. The EP contains honest and emotive storytelling portrayed through 6 guitar driven indie rock songs.

After selling out her first ever single launch for 'Don't Take My Mask Off' in April 2019, Lili quickly turned her attention to crafting her debut EP.
Initial singles, 'Don't Take My Mask Off' & 'Stay Forever' saw success on many of the major streaming platforms amassing just under 50,000 streams on Spotify in a short time.

Lili Crane will be bringing her EP to life whilst debuting her band for the first time at the Stag N Hunter Hotel on February 22nd, 2020. It is a night not to be missed.