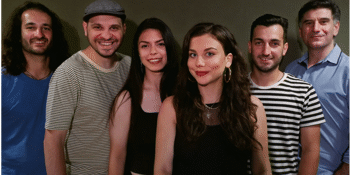 Cats and the Canary
with Kekoson
The Workers Club (Fitzroy, VIC)
Sunday, 16 May 2021 7:00 PM
FACEBOOK EVENT
Cats and the Canary, the only Greek Swing band in Australia, bring their unique show at Worker's!
Made up of local and Greek born musicians, is the only band in Australia that specialises in classic swing covers of Greek's music of past and modern classics.
Performing live for the first time in 2018, the young band has played sold out shows in Melbourne and become festival favourites in Melbourne and Sydney.
Cats ad the Canary are performing for the first time in Fitzroy, so prepare to have a ball!
Kekoson are opening the night with some Cuban sound classics.