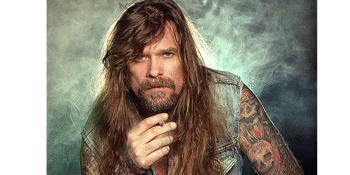 Bleed Records present
Chris Holmes - Cancelled
with Bengal Tigers
Bendigo Hotel (Collingwood, VIC)
Saturday, 14 December 2019 8:00 PM
Emerging in the Early 1980's of Los Angeles.. an American Heavy Metal Legendary Lead Guitarist Named One .............CHRIS HOLMES was spawned in the Iconic W.A.S.P. !!!!!!
FINALLY making his DEBUT Appearance in Australia 2019 !!!!!
The Former Songwriter & A Founding Member of W.A.S.P.
With over 12 Million record Sales ..... & HIS Group .....THE MEAN MEN will smash out hit after hit from The W.A.S.P. Early Catalogue & His Latest Solo Outputs.
The Iconic "Debut Self Titled OR Winged Assasins" , "The Last Command" , "Inside the Electric Circus" ,The Mean Mans Solo Material "Shitting Bricks " , " Nothing to Lose " and his Latest Ep of 2019 "Under the Influence" .
W.A.S.P. was a prominent TARGET in the mid-1980s for Metal Heads of All Ages and Still Arrives Today !!! .
W.A.S.P. immortalized itself with their most notable songs "Animal (F%%k Like a Beast)", "I Wanna Be Somebody", "L.O.V.E. Machine", "Wild Child", "Blind in Texas", as well as their cover versions of Ray Charles' "I Don't Need No Doctor...
Finally Australia Gets a Taste of THE MEAN MEN ............ LETS PARTY !!!
Videos
https://youtu.be/3Y2AYQreBmc
https://youtu.be/KhlbYLQ3PXc
https://www.facebook.com/bleedrecordstouring