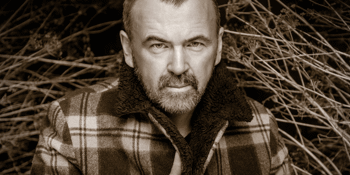 Compass Bros Records presents
Michael Waugh - The Cast tour
The Junk Bar's Skukum Lounge (Ashgrove, QLD)
Saturday, 19 February 2022 7:00 pm
"
When Michael Waugh opens his mouth, you should listen
".
Andrew McMillen – The Australian
Michael Waugh has been acclaimed as one of Australia's finest songwriters, lauded for his vivid stories of uniquely Australian places and characters, told in an accent that is idiosyncratically ours. His insightful tributes to friends, family and parenthood are simultaneously deeply personal and nationally recognisable; we see our own brothers, parents, pubs, rivers, struggles and joys reflected in the faces of those characters who live large in Michael's songs.
Among Waugh's admirers are the legendary Eric Bogle and alt. country luminary Shane Nicholson. His 2019 album 'The Weir' received two Golden Guitar nominations in 2020 - Male Artist of the Year and Alt Country Album of the Year – as well as a nomination at the 2020 Victorian Music Awards. His previous album 'The Asphalt & The Oval' won Best Folk and Roots Album at The Age Music Victoria Awards in 2018 and 'They Don't Let The Girls In The Game' from that album was included in The Australian's Best 10 songs of 2018 list.
"Waugh shapes and colours his songs with the kind
of unique Australian qualities associated with Tim Winton, Perry Keyes and Paul Kelly."
Rhythms Magazine
"Over the course of three previous albums Michael Waugh has established himself as one of Australia's finest songwriters. With The Cast he ups the bar even further and then leaps over it. This album is right up there with the Swans 2005 Premiership team in terms of class, ability, character, depth, emotional content and sheer breathtaking displays of talent. I don't offer higher praise."
Stuart Coupe - author, music commentator and radio presenter
"Michael Waugh inhabits the characters and places in his songs with accuracy and sensitivity. Experiencing his new record, made me feel like I'd encountered something that had genuinely made me a better, more empathetic person."
Josh Cunningham – The Waifs
Another fantastic and deeply insightful album from Michael Waugh. So honest, so real you feel as a listener you've known him your whole life. It's amazing how his songs can be so personal and yet so universal.
Nick Wolfe – The Wolfe Brothers
I
truly believe he is one of the most important artists making albums today. You'd be wise to get amongst it, as he will go down in history as one of Australia's great storytellers. Bank on it.
Shane Nicholson
"Michael Waugh is the guy everyone needs as a friend. A great listener and interpreter of life in song. I see the pictures he sings about while laughing and crying at the same time. A gifted story teller."
Felicity Urquhart
I'm a fan ever since hiding in the corner at a gig a couple of years ago
.
Beccy Cole
"Like John Schuman, Shane Howard & Don Walker - Waugh writes with passion and probity about his own country."
The Australian
"Michael takes all the elements of the human condition and lyrically moulds them into something that is very special indeed, the mark of a compassionate and insightful human being and a gifted songwriter.
Eric Bogle
"Here's a hypothetical for you...If you've got a friend overseas who has never been to Australia, and
you want to gift them something that will give them a real sense of our country and who we are...
what would it be? I'm thinking... a Tim Winton novel, a jar of vegemite, and an album from Michael
Waugh."
Sarah Howells
"Michael Waugh's words count for something. His songs are like falling into a movie. It's a special
thing to see a song. Michael's ability - his gift - is to take tiny, corner-of-the-eye, ordinary moments
and sing them into something significant - powerful and memorable and moving.
"
Colin Buchanan