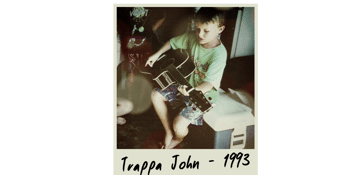 Trappa Johns Honkytonk Heroes
Moonshiners Honky Tonk Bar (Tamworth, NSW)
Friday, 24 January 2020 3:00 pm
Who is Trappa John? Well... It's kind of a secret, for now. It's a nickname that one of todays biggest country artists was given by his grandmother as a 9 year old, barefoot, hillbilly kid, sitting on an esky, singing drinkin' and cheatin' songs to the family.
Way back before record deals, sell-out shows, golden guitars and hit songs of his own, the venues were simply backyards or the shelter of the carport, the audiences were mostly family, friends or neighbours, and the set list went somehting like Haggard, Jones, Patsy Cline, Waylon, Haggard (again), Cash and Randy Travis.
This 2 hour show is all about introducing you to that kid, those songs, the stories, and influences that led him to becoming one of Australian country music's biggest names today. A show not to be missed.