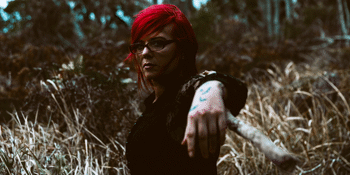 POSTPONED - Allison Forbes
with Hayley Marsten & Camille Trail
The Milk Factory (South Brisbane, QLD)
Sat 4 - Fri 10 April 2020 7:30 PM
Allison Forbes has plenty to say and isn't afraid to say it on her debut album 'Bonedigger'.
With witches, pirates and ghosts, there's plenty of darkness flowing through the Tamworth rebel's first full length release. Her rich, earthy vocals shining in this environment. There's digs at the industry, prescription medication and scarcely written about topics. It sees Forbes commentating on events of her life and the lives of those she observes around her with a blend of music and lyrics that compliment each other to perfection.
With the production genius of Shane Nicholson leading the charge, Forbes' songs come to life in the best possible way.
'Bonedigger' walks delicately between alt-country and rock, with songwriting that will have you pondering the songs and their themes long after the final note is heard.