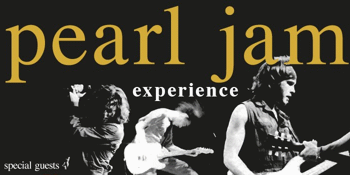 Pearl Jam 1995 Tour - 25th Anniversary
Max Watt's Melbourne (Melbourne, VIC)
Sunday, 8 March 2020 8:00 pm
Who remembers listening to Triple j back in 1995 and listening to Ed rant about "numbskull macho meathead security personal".. Or maybe you were lucky enough to be in flinders park that night. Or the night before stacking chairs up in the corner of general admission. Or pushing fences down at the music bowl on the Sat night?
It's been 25 years since PJ first visited our shores and we're celebrating the night by playing that famous Triple J show from start to finish!!
Cherry Lips are coming along for the ride (we just want to hear charlie big potato again) playing a set of amazing chick rock and other 90s classics.
Anyone who has seen these guys and girls know how amazing are.

Tickets are $15 + Booking Fees
Doors at 8